Our work would not be possible without the extraordinary generosity of our partners.
The challenges facing communities in the UK are constant; but we know that our creative solutions, our experienced and committed workforce and our network of partnerships are making a difference every single day.
As a charity we rely on a variety of support from partners and funders as well as local businesses that share our determination to address the challenges facing communities today. We're proud to be supported by the statutory and private sector as well as trusts and grants both locally and nationally – all of whom are committed to a vision of healthier and happier communities for everyone.
Making Colchester Dementia Friendly
Colchester Dementia Friendly Community is a collaborative initiative on behalf of the ONE Colchester strategic partnership, and initially implemented by Colchester City Council and Community360, to make the Borough a more dementia aware community.
Colchester Dementia Friendly Community brings together people living with dementia, their carers, and assets within the local area with organisations to enable people to live well with dementia.
Our aim is to make Colchester a 'Dementia Friendly' town and District where people living with dementia and their carers feel confident knowing they can live their lives with access to the services and support they need to fully participate in community life.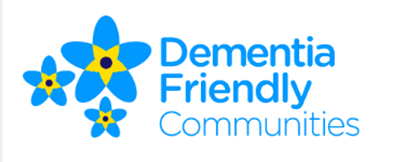 Find out more about Colchester Dementia Friendly Community
Transforming
health & wellbeing
The North East Essex Health and Wellbeing Alliance has been established with the aim of transforming the health and wellbeing of the population of North East Essex by creating a sustainable system of health and wellbeing services that meet the immediate and longer term needs of the population.
The partners of North East Essex are unanimous in their recognition that achieving this ambition requires understanding of, and investment in, the full determinants of health, working with the widest range of partners in developing and designing locally tailored solutions.
The North East Essex Alliance members are committed to working together to drive a transformative shift in the way health and wellbeing services are commissioned and delivered in order to improve health and wellbeing of the population of North East Essex.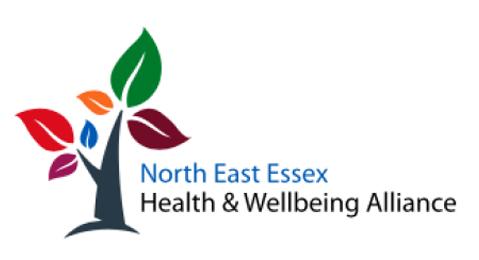 Find out more about NE Essex Health & Wellbeing Alliance
Improving lives in Colchester
One Colchester is the local strategic partnership of Colchester Borough – a multi-agency network including public, voluntary and commercial sector representatives at the highest levels who come together to determine a local work plan with the ambition to make impactful decisions which will improve the quality of life of residents and be in a position to break down operational barriers.
The purpose of the group is to provide a strategic framework locally, working in partnership on significant targeted issues affecting local communities within the Borough of Colchester with the ultimate outcome of empowering communities to take charge of their own destiny with emphasis on community self-help, health and wellbeing; stable homes; safety; prosperity and other outcomes deemed appropriate within the Partnership group.
The partnership also serves to enable people and assist them to develop solutions that will lead to more resilient communities and secure lasting improvements to local life for future generations.

Find out more about
One Colchester