Do you want to feel healthier, happier and more involved in your community?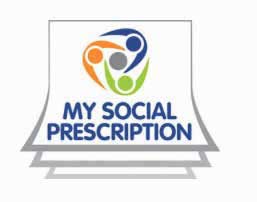 Launched in 2013, 'My Social PrescriptionTM (MSP) is a community-based scheme led by Community360 across Colchester. It serves to address the social issues that can affect people's well-being. My Social PrescriptionTM does this by connecting people to voluntary and community services, volunteering as well as providing support with health conditions and encouraging self-care. My Social PrescriptionTM is designed to empower individuals.
This is achieved through a personalised service where the MSP team identifies the most appropriate services, club or support to meet the needs of individuals. The result being that people see an improvement in their well-being, feel supported and connected with their community and the demand on public services is reduced.
It has been designed to reduce time spent finding the help people need by informing them of the right service, in the right place, first time.
You can refer yourself, be referred by a professional, a family member, or friend with consent. Many people have been helped through My Social PrescriptionTM, so give us a call today and let's chat to see how you might benefit.
Call 01206 505250 or email msp@community360.org.uk
You can find out about the real difference that social prescribing makes to people's lives in this video produced by the National Academy for Social Prescribing
You can refer yourself or be referred by a
professional, a family member or
friend with consent
What can we
help you with?
We pride ourselves on giving you the most up to date information and signpost to relevant services. Some examples of the things we frequently signpost to are :
Befriending
Benefits advice and guidance
Cleaning and Gardening
How the referral process works
Find out how Social Prescribing may really make a difference
We work with the following
Primary Care Networks
The North East Essex ICS and Community360 have rolled out My Social PrescriptionTM across all surgeries in Colchester.  We are currently working with the following seven Primary Care Networks and supporting 18 GP surgeries in and round Colchester.  Each surgery has a dedicated Social Prescriber Link Worker who visits regularly to support and engage with patients and clinical and non-clinical staff.
Community360 has
worked together
with Colchester
and Tendring ACE
since 2017
Our social prescribing is driven by and tailored to meet the needs of each individual surgery and its patients. Referrals come to us via community nurses, physiotherapists and associate practitioners and other clinicians from the organisation. Working alongside medical professionals we provide social support to patients in the community who need this additional support.
For many patients, returning home from a stay in hospital can be a daunting and disorienting process; even more so if they lack family, friends, or neighbours upon whom they can rely. Working in partnership with ESNEFT (East Suffolk and North Essex NHS Foundation Trust) and the CCG (N. E. Essex Clinical Commissioning Group), Community360 helps ease this transition by providing a vital volunteer befriending service.
The Home from Hospital volunteers help alleviate anxiety by making an initial visit, when feasible, to the patient before they are discharged. They then continue to provide 'light touch support' for up to 6 weeks through home visits. During the pandemic, connections were maintained through regular telephone calls and now volunteers are back to visiting in person. Our volunteers are carefully screened, DBS checked and trained.  Volunteers are not involved in personal or medical care and are not intended to replace any formal care-package.
The support they provide might include:
• Visiting the patient in hospital
• Being a friendly, sympathetic presence for those who might not otherwise have companionship
• Checking in on them at home in person and by telephone
• Collecting shopping, prescriptions, or newspapers
• Accompanying them to follow-up appointments and assisting with transport arrangements
We provide our volunteers with the tools to introduce citizens to local social groups, support services and other charities through our very own, My Social Prescription™ Team and ultimately ensure that some of our most vulnerable citizens are not at risk of becoming isolated or lonely, post discharge home.
Community360 also provides a Community Transport scheme, an early discharge to assess transport service, Winter Resilience resources, Fall Prevention Slipper Exchange, Family Liaison, and other services through the My Social Prescription™ team at Colchester Hospital.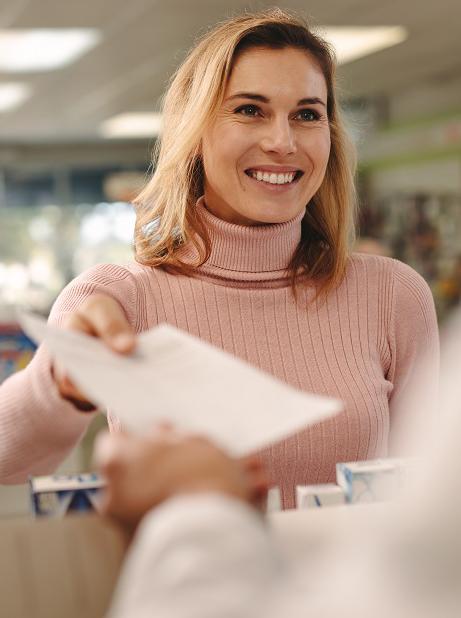 To date we have taken 712 referrals from all services and teams across NE Essex and had many positive outcomes
Elderly man needs support visiting his wife in hospital
Background:
A referral was received via ACE Integrated Care Team to offer support to a housebound, elderly gentleman in Tendring. The gentleman had not seen his wife for many weeks as she had been admitted to Colchester Hospital and the gentleman wished to be reunited with his wife but was unable to get there.
Process:
Having accepted the referral a member of the MSP team contacted the gentleman who said his wife had been admitted to hospital several weeks prior. As he was housebound the gentleman did not have the means to visit his wife in Colchester and he had not been able to visit her. He was referred to the Frinton and Walton Hopper service to arrange transport for him to get to Colchester Hospital.
Outcome:
After a few weeks, the gentleman was contacted and he noted he is now able to visit his wife in hospital by using the Frinton and Walton Hopper service. He was delighted with the social prescription service and was happy to be reunited with his wife.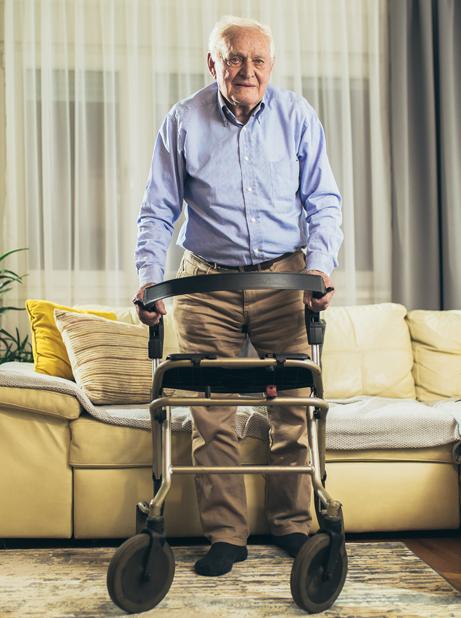 The 'Slipper Exchange' initiative
Background:
During one of our slipper exchange events with Colchester Borough Homes (CBH) at Harrison court we met May.
The staff at CBH had invited us along with other agencies to this event where the residents had gathered to hear about the services offered to them in the local area whilst having lunch together. May said she would love a pair of the slippers and would benefit from having a pair.
Process:

The slipper exchange is a scheme that we provide across Colchester, swapping ill fitting and worn slippers for a new non-slip pair. It is a great initiative designed to keep people out of hospital through providing the right footwear and in turn avoiding slips, trips and falls.
Outcome:
May helped us reach a milestone, as we continue to spread the slipper joy we have reached a variety of people in need, May is proudly the eldest lady yet being remarkable in her 107th year of age, she loves the slippers and thinks that they are ''rather nice''.