Find out more about local dementia support!
Come and talk to us for help with
hearing health,
free blood pressure checks and lifestyle advice,
financial benefits advice including advice on attendance allowance,
legal information,
activities,
information on dementia cafés and dementia-friendly coffee mornings.
Learn what you can do to mitigate your chance of developing dementia, plus much more!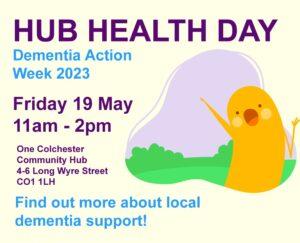 Dementia Health Day 19th May 2023