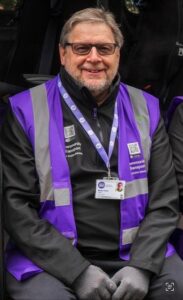 Volunteering has such a positive impact on our local communities, it also brings a sense of connection to others and an appreciation of some of the challenges others may be facing in their day to day lives. But for one Colchester volunteer, a transport mini bus driver for Community360 he decided to take his volunteering to the next level from driving to encouraging and organising sporting and social activities for a group of Colchester asylum seekers.
We caught up with Martyn Green, who told us about his amazing volunteering journey.
"As a minibus driver for Community360 I undertake a variety of transportation trips in around the local community. I absolutely love the role, chatting to people and knowing that I am making a difference. However, as I was sitting in the hotel car park after dropping off a group of asylum seekers, you could say that I had an epiphany moment!
Two of the asylum seekers were playing cricket in the car park with a broken bat and a very bouncy tennis ball. I ventured out of the bus and went to the boot of my car and pulled out an old bat and a proper cricket practice ball. Both lads were more than happy for me to join in and bravely I had a bowl which was despatched onto the roof of the hotel on more than one occasion! From there you could say it snowballed and I am now helping to improve the lives of the asylum seekers through sport.
On that first day I instantly identified their talent and with a history of playing for Colchester & East Essex albeit some forty years previous introduced them to my friends at Castle Park. After practicing nearly every day in the cricket nets, which they were generously given free access to by the club, both have flourished playing for first and second teams. This has given them such a sense of connection to others in their community, allowing them to integrate and make new friends.
With that success, I then went on to play table tennis with the regulars at the hotel and noticed they had only two bats one of which was taped up!  After discussion with the team at Community360, they put me in touch with Colchester City Council who purchased 8 new bats! I supplied the balls!
Seeing the positive impact on the table tennis players and cricketers, the improvement in their physical and mental wellbeing and their growing confidence, I was now on a mission and supplied a football and several pairs of my trainers and sports shirts.
Next came the table tennis tournament which was organised during refugee week.
The tournament provided a unique opportunity for the asylum seekers to participate in a friendly competition and showcase their talent, as they continue to deal with additional challenges of displacement, social isolation, and uncertainty around their future.
I used my sporting connections to borrow all the equipment needed for the tournament – including prizes from the sport's governing body, Table Tennis England.Community360 and Colchester City Council were also very kind donating time and money to enable the tournament to take place.
I wanted to create a welcoming safe space where the men could freely take part in sport, enabling them to socialise and interact with each other. I am delighted that we could showcase locally something that's truly positive and helping them to adjust to their new lives.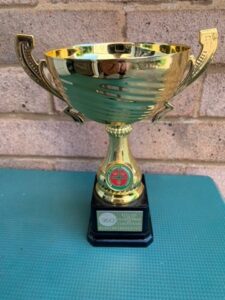 I have now embarked on several other projects including a trip to the Beach with Fish & Chips, a visit to Colchester Zoo amongst other things in the pipeline.
I have also helped place a refugee in Langham Community Village Shop 2 days a week on a voluntary basis. The lads also take part in fruit picking to help the Colchester Food Banks. This has really helped to integrate the refugees with the local community who have been amazing!
I thoroughly enjoy the close relationship with the staff and residents at the hotel and sincerely hope my efforts have in some small way lifted morale in these difficult circumstances the refugees have found themselves in. Oh, and I do still love driving my minibus too! Without this I would never have met these great lads. My life was very black and white now it's full of colour".