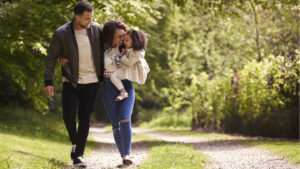 The Safer, Greener, Healthier team at Essex County Council has launched its first daily 3K Steps Challenge in collaboration with the free wayfaring and walking app, Go Jauntly.
The daily step challenge starts on the 10th of January and runs until the 20th of February and one winner each week will receive an annual Go Jauntly Premium Membership.
There will be two overall winners at the end of the challenge: the first prize will be a smart watch up to the value of £300 (including postage & packaging) and the second prize will be a pair of trainers up to the value of £200 (including postage & packaging).
The 3K Steps Challenge is part of ECC's ambition for Essex to become safer, greener and healthier by making it easier and safer for residents to walk or cycle, reducing traffic congestion, cutting air pollution and improving residents' physical and mental wellbeing.
Read more here: https://www.essex.gov.uk/news/step-your-way-to-fitness-in-2022-with-a-safer-greener-healthier-challenge