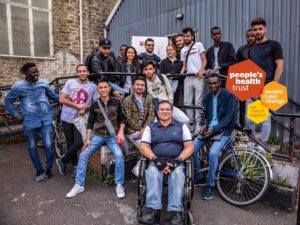 People's Health Trust's Active Communities funding programme is opening soon in Colchester and Braintree – from 1pm on Wednesday 12th January until 1pm on Wednesday 9th February. Please feel free to share details of this funding opportunity with local groups and networks.
Groups can find more information and the online application here: https://www.peopleshealthtrust.org.uk/apply-for-funding
About the programme
Active Communities is a funding programme for community groups and not-for-profit organisations, with an income of less than £350,000 a year or an average of £350,000 over two years. Projects could be anything that encourages strong connections between people, and that help people to make their communities or neighbourhoods even better places to grow, live, work and age.
Projects need to:
Be designed and led by local people
Create stronger connections between people by supporting them to meet up regularly (weekly, fortnightly or monthly, for at least one year)
Be for people who experience greater social and economic disadvantage than people living in other parts of the country
Be either:
o   small and local, for example, involving residents living in a few streets, an estate, a small village and working in one or more of our 'fundable neighbourhoods', or
o   a community of interest – a group of people who have shared experiences, characteristics or common interests and wish to come together to address specific issues that are important to them. They may live across a wider area, but they must live close enough to each other to meet up regularly.