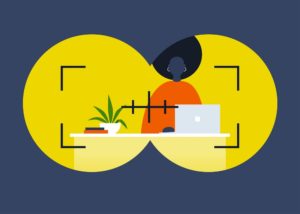 November is national career development month. Established by the National Career Development Agency the month-long awareness campaign encourages career development professionals to celebrate career development. The National Career Development Association (NCDA) provides professional development, publications, standards, and advocacy to practitioners and educators who inspire and empower individuals to achieve their career and life goals.
There are plenty of ways to get involved including hosting/attending career shadowing opportunities, interview practice and CV & job application writing plus so much more! This is such a great way for people of all ages to widen their horizons, help those possibly displaced from employment and prepare all for a future career.
We have put together some great resources to help develop your skills.
ACL Essex offer lots of great courses online and face to face that can help us all improve our employability skills. Some of their courses are free to find out more please check out their website – https://aclessex.com/get-back-into-work/
Essex Libraries have some great information and resources to help with writing CV's, preparing for interviews and much more!
https://libraries.essex.gov.uk/reference-and-courses-online/resources-for-jobseekers/