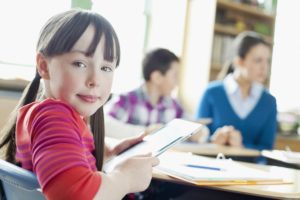 We would love to share with you what one of our amazing volunteer family mentors has to say about their volunteering experience with the Essex Family Support Service.
"People volunteer for a variety of reasons but personally for me it was to support a move to a new career path. Although through my time as a volunteer family mentor I have experienced so much more, it's given me a sense of personal fulfilment, the feeling that what I do really makes a difference to the lives of others is a great feeling to have and lifts your own personal wellbeing so much.
As a volunteer mentor my role varied from family to family but starting with getting to know the family and the reason behind the referrals is a big part of my role and what the family hopes to gain from my support, it doesn't take long to build a strong trusting relationship. Support for each family comes in many forms, one family for example needed support with routines and putting in rules and boundaries as family life was a bit hectic, so I spent time creating resources such as sticker reward charts and visual aids for them to use, the family then used these resources to make family life calmer and improve time management, especially around getting to school on time.
I remember being able to help a mum who had just moved to the area, she was pregnant and felt isolated. I was able to support her by getting grants for essential furniture and supported her to access a local baby bank, so she was able to get basic supplies needed for her new arrival.
In no time at all I begin to build knowledge of what resources and services are available locally to families and by researching you can always find new and exciting services too. Having the support of such a great team at community 360 not only builds your self-confidence but enables you to become part of a community and meet new people."
Donna
The Essex Family Support Service team are currently looking for volunteers Essex wide to help support local families.
If you would like to find out more about our amazing volunteer family mentor roles please check out https://www.volunteeressex.org/opportunities/family-mentor-volunteer-essex-wide-12019/ or give the team a call on 01206 505 250 and a member of the team will be happy to help.