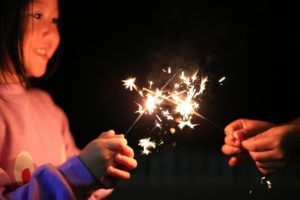 We as a nation do love our firework displays. There is nothing better than spending time as a family around a warm bonfire watching some amazing fireworks.
That's why the Essex Family Support Service team have been busy putting together a mini calendar of some great local firework displays happening across Essex this bonfire weekend.
Essex Firework Displays 2021
Mid Essex
Location:
Details:
Date:
Website:
Maldon Promenade Park
The family event will once again be raising money for local and national charities.
Saturday 6th November 2021
www.visitmaldon.co.uk

Chelmsford Admirals Park Fireworks
It's an event for the whole family with fireworks, live entertainment, fairground rides and great food and drink.
Saturday 6th November 2021
www.chelmsfordroundtable.co.uk

Witham Rugby Club
There'll be all the fun of the fair, catering stalls, a bar, roaring bonfire and more family-friendly entertainment.
Saturday 6th November 2021
https://m.facebook.com/events/584221932701714

North Essex
Location:
Details:
Date:
Website:
Clacton Pier Free Firework Display
Clacton Pier are holding their free firework displays for all this bonfire weekend. Clacton Pier doesn't release an exact time for the fireworks to start.
Saturday 6th November 2021
www.clactonpier.co.uk
Colchester Castle Park
Firework display and bonfire night event. Starts at 6pm
Friday 5th November 2021
www.kingcoelskittens.org
Mayflower Primary School, Harwich
A fabulous event to bring the community back together. Raising money for the school and having fun at the same time.
Thursday 4th November 2021
https://allevents.in/harwich/mayflower-primary-school-fireworks-display/200021646569249
South Essex
Location:
Details:
Date:
Website:
Belchamps Scout Activity Centre, Hockley.
There will be entertainment, refreshments, games, stalls, food stands, and a supermassive bonfire. Under 5s go FREE!
Sunday 7th November 2021
https://www.belchamps.org.uk/event/bonfire-fireworks-display/
Barleylands Farm Park & Craft Village, Billericay.
Drive-in toddler fireworks. This firework display is perfect for families with small children. Gates open at 4.30pm
4th – 7th November 2021
www.barleylands.co.uk
Holly Trees Primary School, Brentwood
Fireworks start at 7:10pm promptly.  Join us from 6pm for music, food and drink.  We'll also have a selection of glow toys for sale.
Friday 5th November
https://www.ticketsource.co.uk/whats-on/brentwood/holly-trees-primary-school/family-fireworks-night/e-jvgxyo
West Essex
Location:
Details:
Date:
Website:
Waltham Holy Cross Primary Academy, Waltham Abbey.
Please join us for an evening of fireworks. Gates open at 5.30pm with a selection of food outlets available.
Friday 5th November
https://www.trybooking.com/uk/events/landing/22015
Great Dunmow Recreation Ground
Please be aware that due to capacity restrictions tickets will only be available in advance online this year.
Friday 5th November
https://www.greatdunmowroundtable.co.uk/events/fireworks/
We know that loud noises are not for everyone and sometimes our children become uneasy or scared with the sound of fireworks. We have put together a few tips to help calm a worried child during this time –
Explain in detail beforehand. Just like adults, when kids know what they can expect, they are less anxious. Watch a couple of videos online to follow patterns to help with understanding.
Keep it anxious-free. If you are anxious about fireworks yourself, ask your spouse or another trusting adult to take your children. Calmness is contagious and if you're anxious, they will be too.
Have a backup plan. Pick a spot near the exit so if the event doesn't go as planned, then you and your children can pack up and leave quickly.
Pick a family-friendly spot. Seeing other kids enjoying the show may help your child realize that there is no immediate danger and can be enjoyable.
Bring back-up. Bring their favourite blanket or toy to help them adjust. Consider earplugs or noise-cancelling headphones if the noise is upsetting but they want to watch the show.
Don't force it. Walkthrough the steps of what's going on for the first few fireworks. If your children do not enjoy them, that's okay. They may learn to love them later in life, and in the meantime, you can plan different activities as a family.