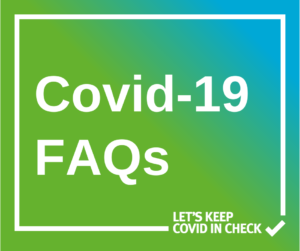 Over the last 12 months Essex County Council have set up testing centres across Essex and worked with libraries so that residents can collect free self-test kits from local libraries.
Understanding that not everyone is comfortable with testing or uploading results, but self-testing is one way for us all to keep everyone that little bit safer.
They have had some comments on their posts, and wish to try and clear a few things up.
Answers below
Why are we testing?
🅰️ Testing gives us reassurance that we will not pass on Covid-19 to friends, family, and those we have close contact with.
Why do we need to upload negative results?
🅰️ Reporting self-test results will help to give the NHS a better understanding of the spread of Covid-19 and so that children can continue to go to school, and for us all spend time with our family and friends.
Will schools continue to supply self-test kits?
🅰️ Yes, but if this changes, we'll share online and on social media.
Why do I need to self-test if I've been double jabbed?
🅰️ Once vaccinated, you can still catch Covid-19, but symptoms will be reduced. By self-testing regularly, we make sure we don't pass Covid-19 on to others.
Are pharmacies still giving out free self-test kits?
🅰️ Yes, but you will need to take a collect code with you. You can get that here: http://gov.uk/get-collect-code
Is it true that we're going to have to pay for self-test kits?
🅰️ We haven't been told this, but if this changes, we'll share online and on social media.
Why am I being advised to still wear a face mask?
🅰️ Whilst there are people that have been vaccinated, there are some that have not and there are many vulnerable people in our communities. Wearing a face mask in public spaces is an effective way to control the spread of the virus.
Visit: https://www.essex.gov.uk/getting-tested-for-covid-19/if-you-dont-have-symptoms?utm_medium=referral&utm_campaign=lets_keep_covid_in_check&utm_source=partner_comms&utm_content=testing