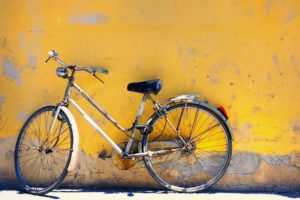 Residents are being urged to donate their unused bikes, so they can be refurbished and used by local community groups, as part of a new project.
'Community Cycle' is a new initiative coordinated by Colchester Borough Council. Residents can drop off unwanted bikes to a collection point at the Northern Gateway Sports Park up until 31 October 2021.
The council is working with several local partners who will then help to fix and refurbish the bikes. Once they are back in running order, they will be donated to local community groups and families that need them. They will also receive a helmet, lights, lock and bike training.
Read more: https://www.colchester.gov.uk/info/cbc-article/?catid=latest-news&id=KA-03869
Click here to download the Community Cycle Flyer :   Community_Cycle_A5.pdf (7 downloads)