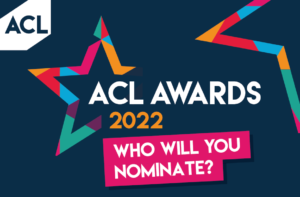 Do you know someone whose commitment to learning deserves special recognition? Has supported or inspired you to achieve your goals? Has changed the way you work or learn through their innovation?
If so, why not nominate them for an ACL Award?
The awards celebrate the outstanding achievements of ACL learners, employers and staff.
Award winners will be invited to the awards ceremony where they will receive a certificate and prize. Make sure to submit your nominations by 12th June 2022. When you nominate, you'll be automatically entered into our prize draw.