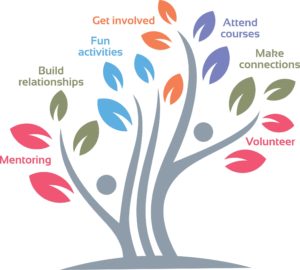 Community360 are working in partnership and collaboration with other Voluntary and Community Sector organisations across Essex to deliver this Service as part of the wider Essex Child and Family Wellbeing Service.
The service will provide support to families which include school-aged children and young people aged 8 – 19 years. This will include families who are not already receiving support from specialist and statutory services (for families with children under 8 years, support will be provided by other Voluntary organisations)
The aim of this service is to support families to work towards the following outcomes:
Emotionally healthy, happy and resilient- supporting families to develop and retain positive relationships
Behaviour choices that promote safety and wellbeing – including reduction in participation of risky behaviours
Socially connected, resilient and resourceful families- supporting people to connect with peers and communities
Healthy inter-parental/guardian and family relationships- effective communication and conflict resolution
Access to the service will be via a single point of access. For those wishing to make a referral on behalf of a family please contact us for a referral form by emailing families@community360.org.uk
Families are also able to self-refer by contacting us on: 01206 505 250, by emailing us at families@community360.org.uk or using the form below (Please note this form is just for self referrals, Practitioners should get in touch with the team first)
We very much look forward to working with you to support families across Essex. Please don't hesitate to send your referrals over and reach out if you have any queries regarding the above or our service.
The_essex_family-support_service.pdf (1114 downloads)
Newsletters
EFSS – October newsletter 2021
EFSS – September newsletter 2021
EFSS- February Newsletter 2021
EFSS – January Newsletter 2021
EFSS – December newsletter 2020
EFSS- November newsletter 2020
EFSS – October newsletter 2020
EFSS – September newsletter 2020